I've set myself the task of trying to beat every main series Dragon Quest game with the exception of X, which is an MMO that has no official English translation. That's ten games in total, some of which can be quite lengthy. May post some brief reviews below if I have the time.
Dragon Quest I    [X] - 25/05/2020
Dragon Quest II   [ ] - In progress
Dragon Quest III  [ ]
Dragon Quest IV   [ ]
Dragon Quest V    [ ]
Dragon Quest VI   [ ]
Dragon Quest VII  [ ]
Dragon Quest VIII [ ]
Dragon Quest IX   [ ]
Dragon Quest XI   [X] - Completed main story. Working on getting the Platinum trophy.

Progress Bar
[======                                  ]

The games in the picture below should be a complete collection of all the main series Dragon Quest games released in the UK. The exception being the Switch port of DQ1-3 which is an Asian import, however the box and games have full English text, so thought it was a nice addition.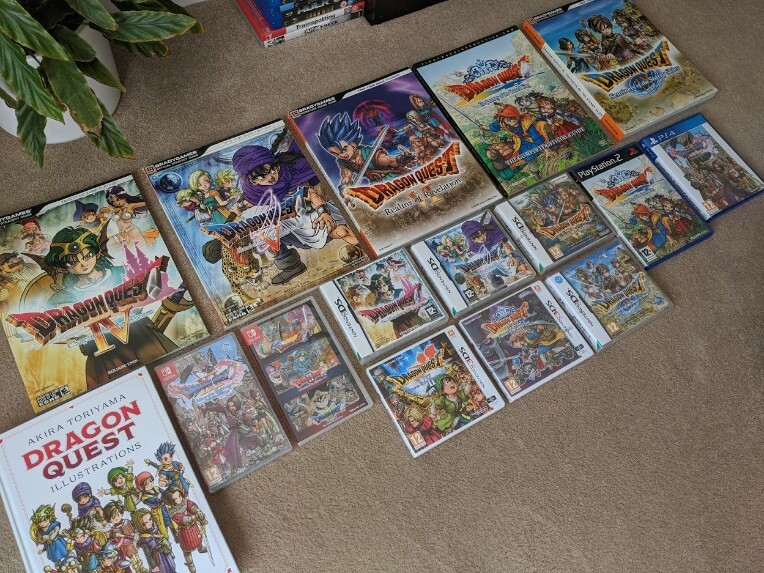 Bullet Point Reviews
Dragon Quest I
Minimal plot. Rescue the princess and defeat the Dragon Lord.
You play a single character. There is no party.
Combat is random encounters of 1 enemy per battle.
Game is an open world with NPCs giving clues of where to go next.
Took about 4-5 hours to beat.